The WP Business Network is growing and we are adding to our team of bloggers and contributors. If you use WordPress, believe you have something to share, and would like to be a part of something dynamic, growing, and meaningful, please contact us today. Write to us by email: info@wpbusinessnetwork.com and tell us what you would like to share and how you would like to be part of the WPBN team.
Most posts from our resident bloggers are only available to logged in members. They will appear in our blog when you are logged in. Some authors will have their own category with a link in their bio section below and on our sidebar category widget, also accessible only if you are logged in.
---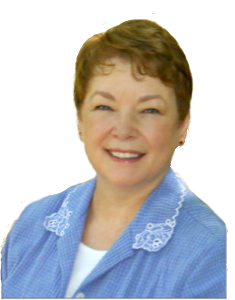 WPBN Team Member: Kat Sturtz

(Resident Blogger)
Kat Sturtz, founder of RockingYourPath.com and the Bridges to Success program, is a Certified Guerrilla Marketing Coach, motivating speaker, award-winning non-fiction author (as Kathy Henderson), practical intuition expert, and innovative business life coach with a passion for life and living healthy and happy. She's also habitually curious and creatively organized.
Kat started honing her online business and web skills back in the early days of online computing. She worked 5 years as a senior marketing communications consultant and executive manager for Mike Bayer Public Relations, a California-based firm contracted with CompuServe/AOL-Time Warner to help create, manage and promote the Building Your Business forum. She managed an online global staff of seven, creating business related content, and serving as the exclusive 'online business coach' to members of the community, all from the comfort of her home office based in rural Michigan.
Kat now specializes in teaching individuals with limited time, money, and resources who are eager to rock their unique paths how to start and grow a successful small or home-based service business using practical solutions to create powerful and profitable outcomes. WordPress is her preferred website platform.
Kat offers a free 20 minute Breakthrough Strategy Session to help you sort out some of the obstacles and hidden barriers that may be holding you back from the success you seek at http://rockingyourpath.com/invite.
---

WPBN Team Member: Karen S. Musselman

(Resident Blogger)
"A boomer with a mission," as she describes herself, Karen S Musselman, known online by many as KSMusselman, is a seasoned blogger who helps other baby boomers learn, deploy, and actually enjoy, the technical end of getting online. "Beyond Facebook," she says, "and beyond Skype, they learn from another Baby Boomer who understands where they are coming from, and where they need to be going."
One of Karen's primary passions is learning more about, and working with, the popular content management system (CMS) known as WordPress. You can get Karen's free eBook "FAQ About WordPress: Stop Drowning in WP Confusion" by visiting "Baby Boomers Get Online" at http://ksmusselman.com.
We are pleased to have Karen writing for us as one of our resident bloggers. She brings experience and enthusiasm to the task, sharing her wonderful take on all things WordPress. Logged in members may read her thoughts, musings, and technical interpretations in her regular column, in our blog category, K. S. Musselman.