WP Business Network Founders created a website, an organization, and a concept, all served from this foundational web location. Obviously it is about WordPress, and about those who work with WordPress and/or those who use WordPress for business. The concept came out of an idea, a seed planted in an early discussion between the founders. Recognizing that the whole is always bigger than the sum of its parts, they set out to create and to build, but most of all to explore and to share. The most important thing you need to know about WP Business Network today is that it is here to serve you. Join us on this great adventure...
Site Header
When you first arrive at the WP Business website, before you join us, or before you login, the site header will look like this: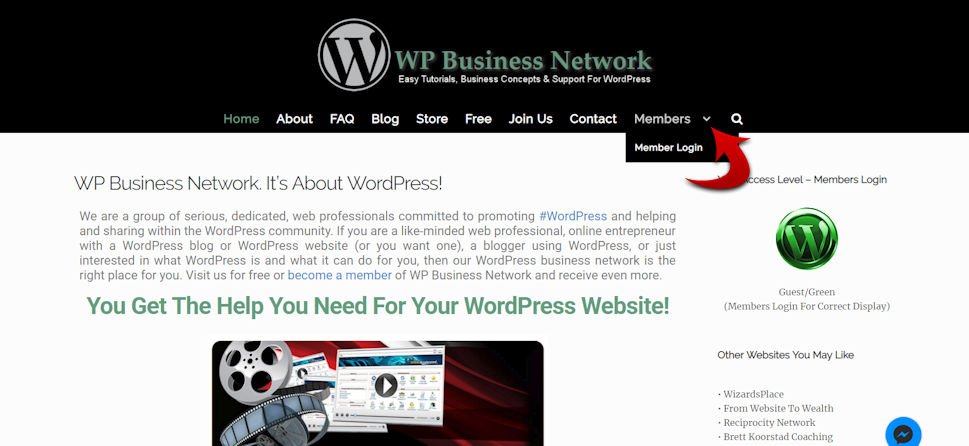 Notice there are only two items drop-down menu under Members to the right on the main menu; Members Sign-Up and Members Login. If you are not a member you may want to check out the sign-up page to see what membership offers. If you are a member you can login to your account from the Members Login menu element.
When you are logged in, the Members drop-down menu expands to include all the items members have access to. New items added include the Member Account, Member Blog, Member Info, Member Courses, Member Videos, Member Podcasts, Member Resources, and Member Downloads. Non-members with only guest (public) access, and members who are not logged in, will not see this.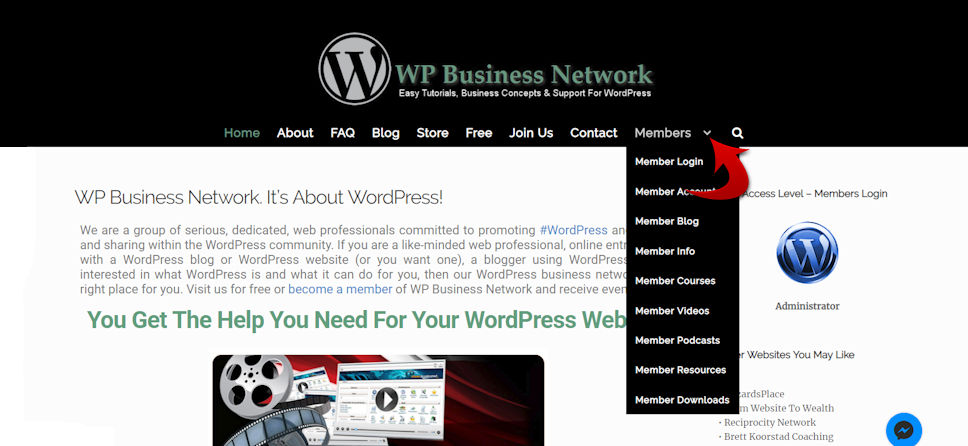 The rest of the main menu at the bottom of the header (Home, About, FAQ, Blog, Store, Free, and Contact) provides access to all public areas of the site and remains the same whether you are logged in or not.
More About WP Business Network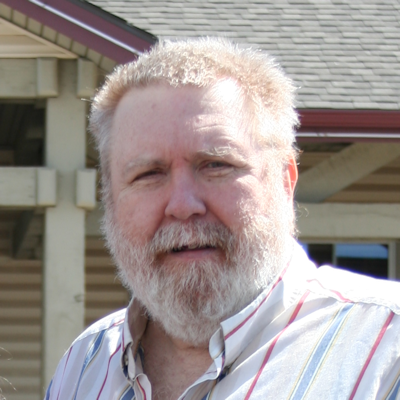 Stephen B. Henry is known by many online as the Coach's Coach and the WordPress Wizard (the Wiz). Despite living in Kansas, that WordPress Wizard nickname has nothing to do with Oz. It comes from Wizard Mithrandir, the elfin name of Gandolf, the wise old wizard in author J. R. R. Tolkien's fantastic trilogy, The Lord of the Rings. Long before the movie was even a dream in Peter Jackson's imaginings, Steve was an avid fan of the books and used the name in role-playing games, both online and off. Oh, and you can just call him Steve if you prefer.
Steve's story isn't much different than many others. He grew up on a small hobby farm in rural Ontario, Canada. He learned about hard work and business at an early age. He helped with his older sister's newspaper route before he was 12. By age 14 he had his own 123 customer route that took him trudging through miles of country roads in winter snow and summer heat.
As a young teen he ran a greenhouse, growing vegetables to sell in the neighborhood. During his high school years he drove hundreds of miles on weekends to attend antique shows as a vendor. Later, in his 20s, this experience would lead him to organize and run three major multi-dealer antique shows of his own. Business was, it seemed, in his blood.
Steve owned and operated many diverse businesses; a rock shop and hobby store, a used book store and a book search service, a security alarm business, a jewelry manufacturing business, a retail gift business, a private investigation firm, a computer sales and service business, and an antique store. He was also an Internet service provider, a website developer, a programmer, and several others. Many were great successes. Some were sold. Some were just closed. Some were miserable failures.
And along the way, working for others from time to time, he was a new car salesman, a security sales manager, a corporate facilities administrator, a corporate security director, a roofer (you know, shingles and tar!), and elementary school special education instructor, a high school teacher, a college instructor, a retail manager, and a communications consultant, and a Vice President of Information Services. Steve probably still doesn't know what he wants to be when he grows up.
Along the way Steve discovered books and computers, two things he has always embraced and which now form the spine of his current activities. Building on what others might call a mismatched, ramshackle resume, but what he sees as significant and important experience, Steve now coaches, consults, and mentors online business professionals from a wide array of disciplines. No matter what they are doing, they feel Steve understands their business problems and needs; because he's been there!
Drawing from his successes, and his failures too, and building upon his hard-won experience and expertise, Steve is now a published author, online business consultant, web presence developer, and guide/mentor to many current clients. Steve works with individuals, including both home-based and traditional small businesses, providing assistance with planning, marketing, product development, launches, and web presence. Steve is proficient with business planning, website development, search engine optimization, social media communication, spiritual marketing, and personal success strategies.
You can contact Steve by email: thewiz@ourhutch.com, or
by phone: 620-322-1532 (afternoons and evenings Kansas time are best). Some of his other websites include:
Here are a few of his books: