Business Blogging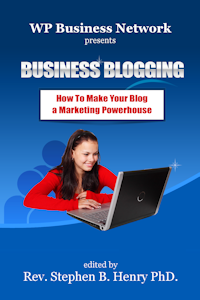 How To Make Your Blog A Marketing Powerhouse
45 pages packed with ideas, information, and actionable steps you can take to successfully begin and run a profitable business blog. Covering what you need to know before you begin, getting started, and moving forward with your blogging process, chapters include: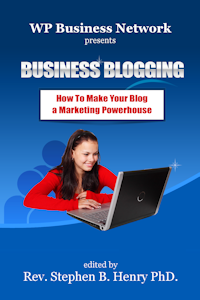 Introduction
5 Reasons For Blogging
Where to Begin?
Small Business Blog Ideas
Tips on Using Your Blog
Any Reasons NOT to Blog?
Create Your Blog Voice
Tips for Solopreneurs
8 Blogging Mistakes
10 Blogging Secrets
Increase Your Income
Additional Support
Researched and written by some of the leading experts in the field. Compiled, edited, and expanded by Rev. Stephen B. Henry PhD., known online as the Wiz. Steve is a published author, blogger, online presence developer, profession business mentor, and owner of WizardsPlace (http://wizardsplace.com/), a WordPress information and support site. You know you are getting top level information in this ebook.
This Item For Personal Use Only.